Expert Garage Door Repairs and Installation in Seattle, WA
A garage door is more than just an entrance to your home or business; it is essential to your property's security and curb appeal. With the reliable and professional services provided by AAA Garage Door in Seattle, WA, you can keep your garage door in top condition, running smoothly, and always looking good.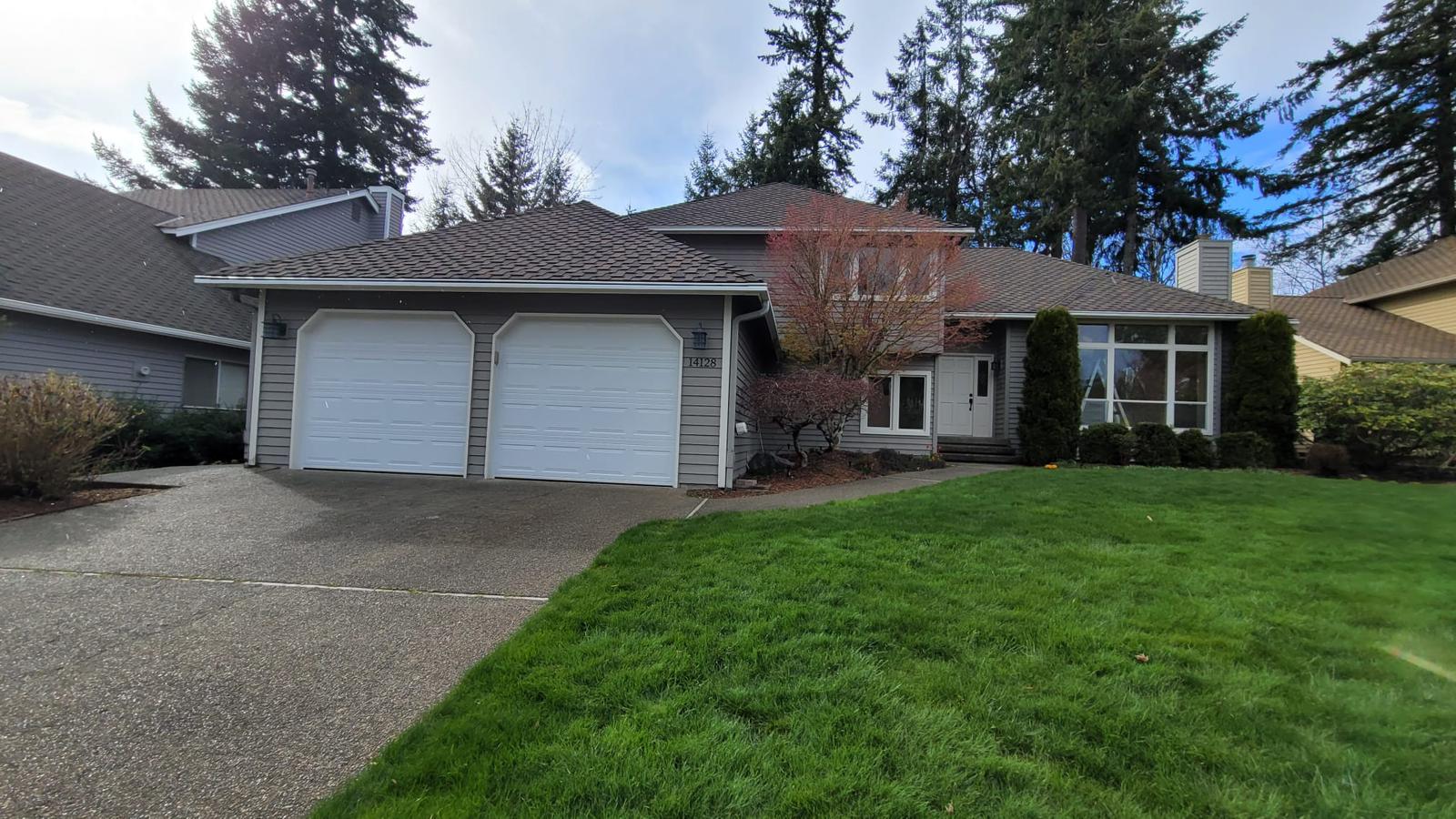 We Offer Garage Door Repair & Replacement Services
AAA Garage Door is confident in delivering outstanding garage door repair and installation services.
Our mission is to deliver top-class customer-centric repair and installation service to your garage door and bring it back to life, making it secure and functional.
With 10+ years of experience in this field, we are a team of licensed professionals specializing in residential and commercial garage door repair in Seattle, WA, and garage door installation in Seattle, WA. We aim to assist you with any garage door issues you may have as efficiently as possible including garage door replacement services.
Common Garage Door Problems
You rely on your garage door daily to access your vehicle, store your belongings, and protect your home. However, garage doors experience wear and tear over time, resulting in various issues that can negatively impact their functionality.
Here are some of the common garage door problems that homeowners face:
Broken springs – Springs help to lift and lower the garage door. If it breaks, the problem of the door getting stuck arises, which makes it almost impossible to open or close your garage door. We offer expert garage door spring repair services.
Damaged panels – Panels get damaged due to accidental casualties or weather conditions. Since panels make the door's integrity intact, damaged panels make a door less secure.
Faulty openers – An opener is a garage door component that safeguards the safety of your belongings inside a garage, like a car. A defective opener makes it hard for a garage door to operate correctly, which can cause an emergency since it can leave you stranded inside or outside your garage door. So, you need to repair or replace garage door openers on time for swift working.
Misalignment of the tracks – This problem occurs when the trails are improperly installed or bent due to wear and tear. If the tracks are misaligned, the door may not open properly or make a loud, unpleasant sound.
Repairs for Residential and Commercial Garage Doors
We specialize in various garage door installation and repair services in Seattle, WA, for residential and commercial garage doors. Our repair services include–
Fixing broken springs, cables, rollers, and hinges
Repairing damaged panels, openers, and tracks
Diagnosing the issues with your garage door
Carrying out a tailored repair service to fix the issue
With us, you can expect high-quality repairs that are both reliable and affordable.
Our technicians are well-versed with all major brands and models of garage doors, so rest assured that when you hire us, you will be in good hands.
Our installation services include a personalized approach to fitting your garage door, ensuring a perfect and secure fit for residential or commercial garage doors. Our service provides–
Operate garage doors smoothly, safely, and efficiently.
Improve your curb appeal by restoring and maintaining the aesthetics of your garage doors.
Prolong the lifespan of your doors, saving you money in the long run.
Address potential safety hazards before they become problems.
Contact us for fast and reliable repair services in Seattle, WA.
Our Garage Door Installation Service Includes: 
At AAA Garage Door in Seattle, WA, we take pride in offering exceptional garage door installation to our customers.
Broad Selection Of Garage Doors
We provide a variety of garage door styles, materials, and designs to fit your budget and your property's aesthetic. Our selection of materials includes wood, steel, aluminum, fiberglass, and vinyl, all of which come in different styles and colors. Our garage door styles range from traditional steel to contemporary aluminum or elegant carriage-style wood doors.
Availability of Door Sizes and Types
A single-car garage is normally 8 to 10 feet wide, whereas a double-car garage is 12 to 18 feet wide. We provide a variety of door sizes based on that. We also offer sectional, roll-up, swing-up motion, one-piece doors, and more. Sectional and roll-up door styles are less expensive than specialized door operations such as a one-piece door or a swing-up motion.
Expert Garage Door Installation
Our team of experienced professionals performs garage door installations with precision, ensuring smooth operation and long-lasting results.
Flexible Scheduling
We understand that your time is valuable. That's why we offer convenient and flexible installation appointment times to work with your busy schedule.
Fast Turnaround
In most cases, our expert technicians can complete garage door installation in just one day, minimizing disruptions to your daily routine.
Garage Door Repair & Installation Warranty & Support
All our garage door installations come with a warranty, and our customer support team is always available to address any questions or concerns.
Why Choose AAA Garage Door For Repairs and Installation in Seattle, WA
We offer the best services in the area! Here are a list of reasons why you should choose AAA Garage door for repairs and installations in Seattle, WA.
Experienced Professionals
Our trained and certified technicians have years of experience handling all aspects of garage door repair in Seattle, WA, and garage door installation in Seattle. With their knowledge, you can rely on our experts to provide top-of-the-line services tailored to your needs. We will provide the best garage door parts during any repair services.
Competitive Pricing
Our goal at AAA Garage is to provide quality services at a reasonable price. Therefore, we provide affordable pricing without sacrificing quality. When you choose us to install your garage door in Seattle, WA, you can rest assured that you're receiving exceptional service at a price you can appreciate.
24/7 Availability
Unexpected garage door issues can be a significant inconvenience. Our team understands the importance of quick response and timely repair, so we are available 24/7 to provide Seattle garage door repair services. Whatever the time, you can count on us to have your garage door working again.
Customer Satisfaction
AAA Garage commits to your satisfaction. Our #1 priority is to provide quality service and updated solutions to your garage problems. We also believe in outpacing your expectations with our services.
Are you ready to experience world-class garage door repair and replacement in Seattle, WA, or installation in Seattle services? Rely on the expertise of our experienced professionals to fulfill your garage door requirements. Contact us today to get a precise quote or schedule a service appointment.
Areas We Provide Service In Seattle, WA:
We provide our garage door repair and installation services from West Seattle to the following Seattle neighborhoods:
Ballard
Beacon Hill
Briarcliff
Broadmoor
Clyde Hill
Denny-Blaine
First Hill
Fremon
Harrison
Interbay
Laurelhurst
Leschi
Madison Park
Madrona
Magnolia
Montlake
Phinney Ridge
Pioneer Square
Queen Anne
Seward Park
University District
Frequently Asked Questions (FAQs)
The cost in Seattle, WA, depends on several factors, such as material (steel or wood), size, complexity, and the contractor you hire. Usually, the average cost of a single garage door can range from $600 to $1500, while the double garage door can range anywhere from $1500 to $4000. Based on your specification, we can provide you with correct estimates.
It's time for you to repair your garage door in if it's making a strange and unusual noise, if you see signs of wear and tear, broken and missing parts, reduced efficiency, and safety level.
Specialists recommend their clients maintain their garage doors once a year to prevent potential problems. However, if you notice any unusual sound in your garage, it is recommended that you service it regularly. With the assistance of a professional garage door specialist, you can take up routine repairs, which include checking and tightening the hardware and addressing any random issues.
Professionals do not generally recommend a DIY fix to garage doors. These garage doors are heavy and can pose dangers (if not handled properly), resulting in accidents. Garage door repairs can also pile up additional expenses, so hiring Seattle garage door professionals is best. With garage door professionals in Seattle, WA, you can utilize their experience, skills, tools, and knowledge to fix and install a garage door.
Before deciding on the new garage door installation budget, you can take multiple quotations from the garage door providers and compare the cost. You can also keep an extra fund aside for unforeseen expenses. A reliable and credible garage door installer always ensures you get the best quality service at a fair price in Seattle, WA.
Various factors, such as the size & type of the door, and complexity, can affect the installation tenure. However, on average, a standard door installation takes 4-6 hours, while a complex one can take a day or more. So for a definite period, you can ask your garage door installer when you receive a quote from them.
When picking the right garage door, you need to consider the material, choose the style, determine the insulation, explore the safety features, select the right color, and finally consider the cost.
Yes, you can repair or replace only one panel under certain circumstances, such as if the damaged door is isolated from the entire panel, you can replace it. But if the door has multiple issues containing significant amounts of damage in the door, then it needs to be entirely replaced or repaired.
AAA Garage Door in Seattle, WA offers manufacturers warranty (1 year, depending on the door material) and satisfaction guarantee for garage door repair and installation.
To quickly schedule an appointment for garage door repair and installation in Seattle, WA, you can go through their website and fill in the "Contact Us" form. You can also connect with them via telephone call and schedule an appointment.