Expert Garage Door Repair In West Seattle, WA
Are you seeking expert or professional garage door repair services in West Seattle? Look nowhere else! AAA Garage Door offers professional solutions for all your garage door needs. Our skilled team of technicians has years of experience and offers top-notch installation and repair services to guarantee that your garage door operates smoothly and effectively.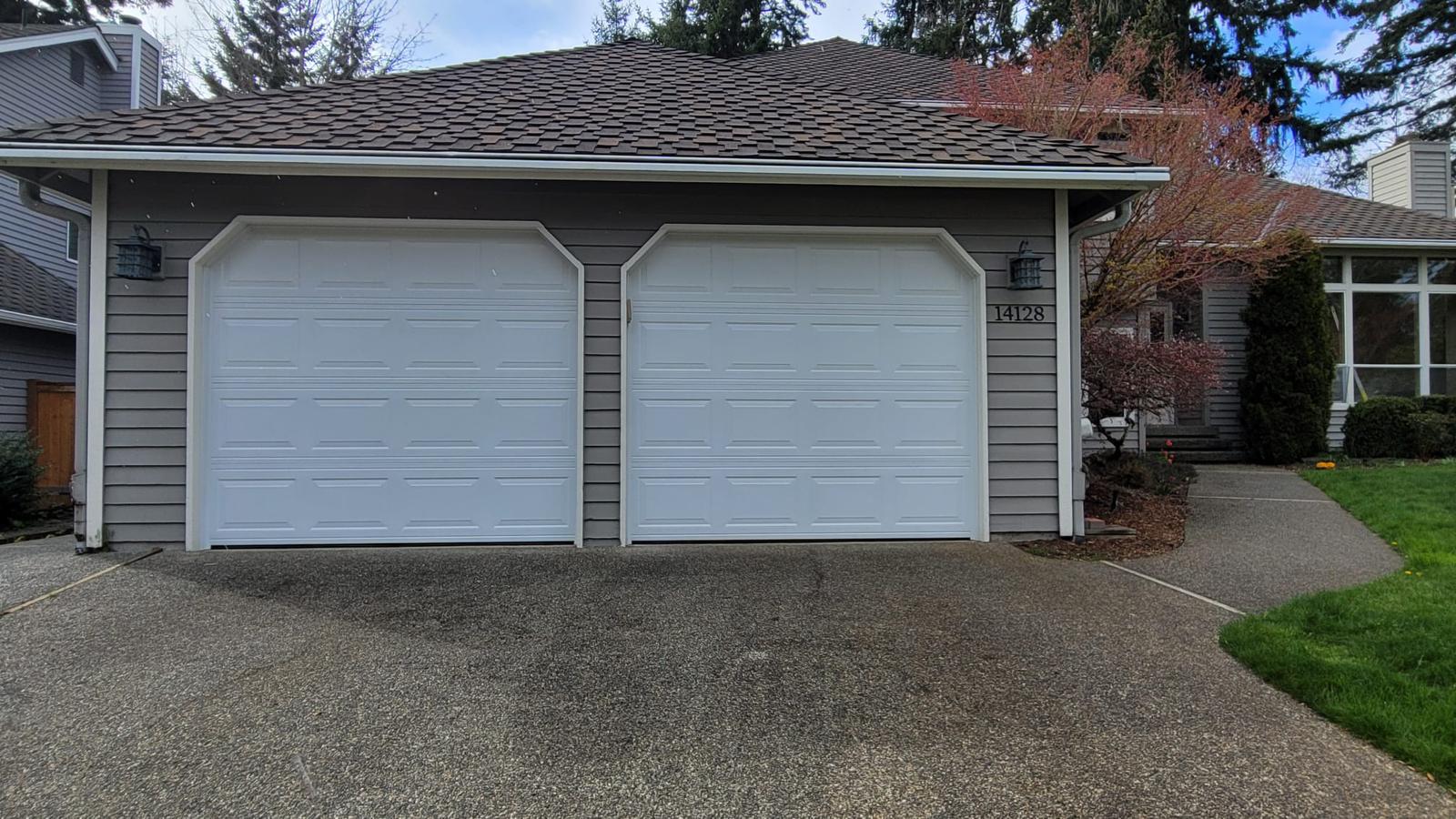 Our Garage Door Repair Services In West Seattle
AAA Garage Door provides various garage door repair services to meet your needs. Here are what you should anticipate from our skilled technicians–
Garage Door Repair and Installation
Wanting to repair your garage door or install a new one? Our technicians have all the skills and knowledge to handle it all. First, our professionals will inspect your garage door to determine the problematic areas and the damage's extent. We do this to analyze if the garage door needs a quick fix or a replacement.
After we finish the evaluation, we will gather the equipment, such as wrenches & screwdrivers, pliers & pry bars, hammer & rubber mallet, and high-quality lubricants, to start the replacement and repair process. No need to worry; we follow all the safety standards and perform the operations.
Our team of professionals will identify the problem, make quick repairs, or help you choose and have a new garage door that fits your needs and budget installed.
Garage Door Spring Repair 
A broken or malfunctioning garage door spring may jeopardize your door's smooth operation and safety. Our spring repair and replacement services will ensure that your garage door opens and closes smoothly and safely.
At AAA Garage Door, we provide–
Extension Springs for Residential Garage Doors:

Extension springs provide resistance to garage doors. The springs extend and retract as the garage door operates, and they have a life cycle of nearly 10,000 cycles. Extension springs are, therefore, only suitable for single-car garage doors, as they can only lift a certain amount of weight.

Torsion Springs for the Commercial Garage Door:

The life space of Torsion springs is between 15,000 to 20,000 cycles and offers smoother and more durable operation, unlike the extension springs. If you have issues with the torsion spring on your commercial door, call the knowledgeable technicians at AAA Garage Door.
We will thoroughly examine your torsion and extension springs and determine whether replacement or repair is best for your garage door system. We comprehend how a broken residential and commercial garage door can seriously interfere with your regular activities or business operations and endanger your safety.
Garage Door Opener Installation
For convenience and peace of mind, we provide expert installation services for garage door openers, including–
Screw drive openers– Screw drives are low-maintenance garage door openers compatible with most garage doors.
Chain Drive openers – These drive openers are the most popular drive openers that are highly reliable, long-lasting, and deliver high-caliber performance.
Belt Drive openers–  Belt drive is the perfect choice if you prefer openers that make less noise with smooth operation.
If you wish to repair and replace your new garage door opener, AAA Garage Door is here to help you.
Garage Door Parts 
We have many different garage door parts available, such as–
Cables –At AAA Garage Door, we use heavy-duty cables to seamlessly operate residential and commercial garage doors.
Rollers – We use high-quality rollers of different sizes and brands to provide a smooth, functioning garage door.
Springs – We provide dependable and effective torsion springs for commercial and extension for residential purposes.
As a reputable supplier of garage door services, we recognize the value of high-quality components. Similarly, our professionals can ensure proper installation and assist you in locating the appropriate parts for your particular needs.
We Provide Emergency Garage Door Services In West Seattle, WA
We know that garage door problems can occur anytime. That's why we provide emergency garage door services in West Seattle. Our technicians are available to provide prompt assistance, ensuring the security and efficiency of your garage door, whether it be a broken spring, a malfunctioning opener, or any other urgent repair.
You can feel secure knowing that AAA Garage Door handles your West Seattle garage door repair needs. We aim to provide an effortless experience and a garage door that increases your home's convenience and safety.
Contact AAA Garage Door For Full-Service Garage Door Repair In West Seattle, WA
Make sure your daily schedule is not disrupted by a broken garage door. For professional garage door repair in West Seattle, contact AAA Garage Door right away. Our devoted team is ready to help restore your garage door's dependability and functionality.
Frequently Asked Questions (FAQs)
Homeowners spend between $200 and $290 on garage door repairs per project, with the average cost falling between $125 and $290 in West Seattle, WA. For instance, the cost of springs ranges between $30 and $200 per spring, and labor fees for replacing them range from $150 to $350 per project. As for replacing rollers, labor costs $90 to $200 per project, and the material (i.e., rollers) costs $20 to $40 in West Seattle.
Common garage door issues are broken springs, crooked tracks, dysfunctional openers, harmed panels, and faulty cables. These garage door problems prevent your door from opening and closing properly, causing a lot of noise. Additionally, these problems can also block the sensors of your garage door. These signs indicate that they have gotten worn out, so it needs immediate repair or replacement.
Absolutely! Our team at AAA Garage Door can help you with garage door replacement if you want to upgrade your garage door or repair it. We provide many high-quality doors with manufacturer warranties for 1 year and expert installation services with materials like aluminum, fiberglass steel, and wood for a smooth and quick replacement process.
Replacing a garage door spring can take half an hour to an hour. Similarly, installing a new garage door takes up to 4 to 6 hrs. Fixing a garage door doesn't take much time and depends on the type of issue that you are currently facing.