Expert Garage Door Repair And Installation In Redmond, WA 
AAA Garage Door accurately and efficiently answer all your garage door issues. If you want a new garage door made from steel, aluminum, to heritage wood–we have it all in various colors, sizes, and styles! That's why AAA Garage Door proudly holds the title of reliable and trusted garage door repair and installation expert in Redmond, WA. We specialize in installing, repairing, and maintaining high-quality, durable, and efficient garage doors for residential and commercial properties. 
AAA Garage Door provides prompt and trouble-free, without any issues down the road. Don't take our word for it – our successful track of hundreds of garage door installations/repairs in the Redmond community is proof of our dedication and commitment to excellence.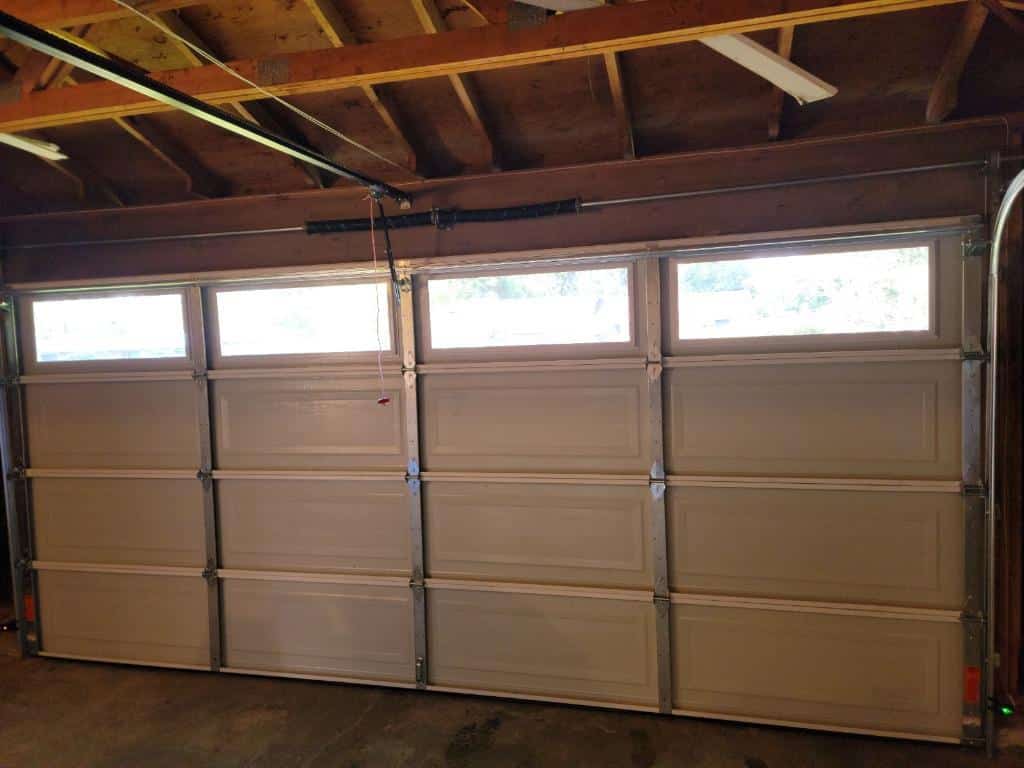 Garage Door Problems And How To Repair With Experts 
If your garage door installation is correct, it will aid its longevity and functionality during its lifetime. However, having said that we certainly don't mean that your garage door shows no issue! It's a machine, so it is bound to have certain mechanical or electrical garage door problems. The best choice for you in this situation is to seek the absolute best installation, repair, and maintenance of your garage door with AAA Garage Door because it deserves it.
AAA Garage Door specializes in diagnosing, repairing, and replacing various common garage door problems–
Springs & Cables –

Broken or worn 

Door Panels –

Dents or damages

Doors Issues –

Off the track, misaligned, or stuck half-open

Garage Door Opener Issues –

Issues with sensors or others

Door Panels –

Dents or damages

Others –

Weatherstripping or insulation Issues
Contact our customer service team by scheduling an appointment and discussing your garage door repair/installation needs. And then our process looks something like this–
On-site Inspection/Assessment –

Our team will thoroughly inspect your garage door to identify all existing problems. 

Diagnosis –

Our team provides a detailed explanation of the issues found and discusses the best solutions. Then, with our scheduling software, we will fix a repair date and time for your garage door, so that gives us time to prepare and you to free up your garage.

Garage Door Repair –

Our experts will repair your garage door precisely and efficiently, ensuring your satisfaction. Worry not – we always equip our team with every important tool, from ladders, locking pliers/clamps, winding bars, and safety gear to general maintenance supplies!

Quality Control (Post-Installation Support) –

Once the repair is complete, we will do a final quality inspection to ensure everything is in perfect working order.
Our expert technicians are ready to provide Redmond garage door repair with ultimate professionalism. Despite any hard challenge, we will always have a smile on. Ready to experience a great garage door repair service? AAA Garage Door is right here in Redmond, WA!
Benefits Of Professional Garage Door Repair and Installation Services
AAA Garage Door believes in providing customers with only the best. So we utilize top-rated products from industry-leading manufacturers for all our garage door installation in Redmond, WA. Additionally, we repair it quickly and efficiently with the same service quality that has made us a leading service provider in the garage door arena. 
Other benefits that you can expect from a professional service provider like us are–
✓ Personalized Service & Free On-Site Consultation 
Our installation and repair services are hands-on and personalized to each of you. We provide on-site consultations and estimates with no obligatory charges.
✓ Great Customer Support
Knowing that garage door malfunction doesn't see an auspicious time/day, our qualified specialists have the knowledge, expertise, and training to work on any unforeseen issues with your garage door. Our team shows up on time to repair and install your garage door. 
✓ Certified Technicians Driven by Perfection (Like No other!)
AAA Garage Door is a local Redmond garage door repair and installation service provider; we adhere to save your time and prioritize prompt response with our service delivery. Our 
technicians are certified by the Washington State Department of Labor and Industries. And they are handy with all types of residential and commercial garage doors.
Our services are accessible, affordable, and available all over Redmond, WA! You are only one call away from getting unbeatable garage door repair and installation service at an unbeatable price point. 
Range of Garage Door Options Available For Installation in Redmond, WA
AAA Garage Door offers a variety of garage doors to suit your needs, preferences, and budget. Our range includes:
✓ Steel garage doors – Exceptional durability and low maintenance that withstands time.
✓ Aluminum garage doors – Lightweight yet durable, with rust-resistant properties for long-lasting reliability.
✓ Wood garage doors – Classic, timeless appeal, with custom design options to match your home's aesthetic.
✓ Insulated garage doors – Energy-efficient options that help control indoor temperatures and reduce noise.
Visit our showroom and view the full range of options. You can also ask for a catalog. We fully help you make the best selection per your requirements, budget, and preferences.
Why Choose AAA Garage Door For Repair and Installation in Redmond, WA
We have been in this business for a long time, so we know what works best to repair and install garage doors and what doesn't! So, AAA Garage Door is uniquely qualified than the rest for any garage door installation/repair to improve the security of your home/business.
✓ Quick Response Time & 24 Hour Emergency Services
A garage door is an essential part of your home. It secures your belongings and provides added safety and convenience. So, AAA Garage Door cares about your security enough to deliver the best service possible. We specifically focus on providing repair and installation services in 30 to 45 minutes in Redmond, WA. We are available 24/7 for emergencies, and our team is always on standby, even during the holidays!
✓ Warranty-Backed Installations
If AAA Garage Door is installing a new garage door, we provide a 100% warranty on our installation services for a limited time. However, our team is always conscious of delivering prompt service correctly and safely. Additionally, we also provide a manufacturer's warranty on the repair items.  We offer the best quality garage door parts. 
✓ Competitive Pricing and Special Offers
Our pricing is transparent, affordable, and competitive within the Redmond, WA area. We believe in providing our customers with excellent service at a fair price, and we always offer–
Free on-site consultations and estimates

Competitive pricing on all repairs and installations

Special offers and promotions throughout the year
Grab AAA Advantage For Your Garage Door Today!
Don't wait any longer, and trust AAA Garage Door for garage door repair and installation in Redmond, WA. Call us at (206) 309-8798 for a perfect garage door for your home/business. Our garage door installation and repair service is available in Bellevue, Everett, Kent, Kirkland, Renton, Seattle, Tacoma, and other locations. 
Areas We Service In Redmond, WA:
Our garage door repair and installation services also range to the below neighborhoods in Redmond, WA:
Ames Lake
Avondale
Downtown
Earlmont
Education Hill
North Redmond
Overlake
Union Hill Novelty Hill
Willows