Your garage door is meant to make your life easier, but when the springs of your garage door start acting up, it can do just the opposite of making your life easier. Whether you are dealing with extension springs or torsion springs, you can never anticipate when your springs will start facing issues. That's exactly why AAA Garage Door is here for you! From doors that won't open due to damaged springs to those annoying squeaks your garage door makes due to spring issues. Our team can easily diagnose the problem and restore the functionality in no time, so contact us today for the best garage door spring repair in Renton, WA.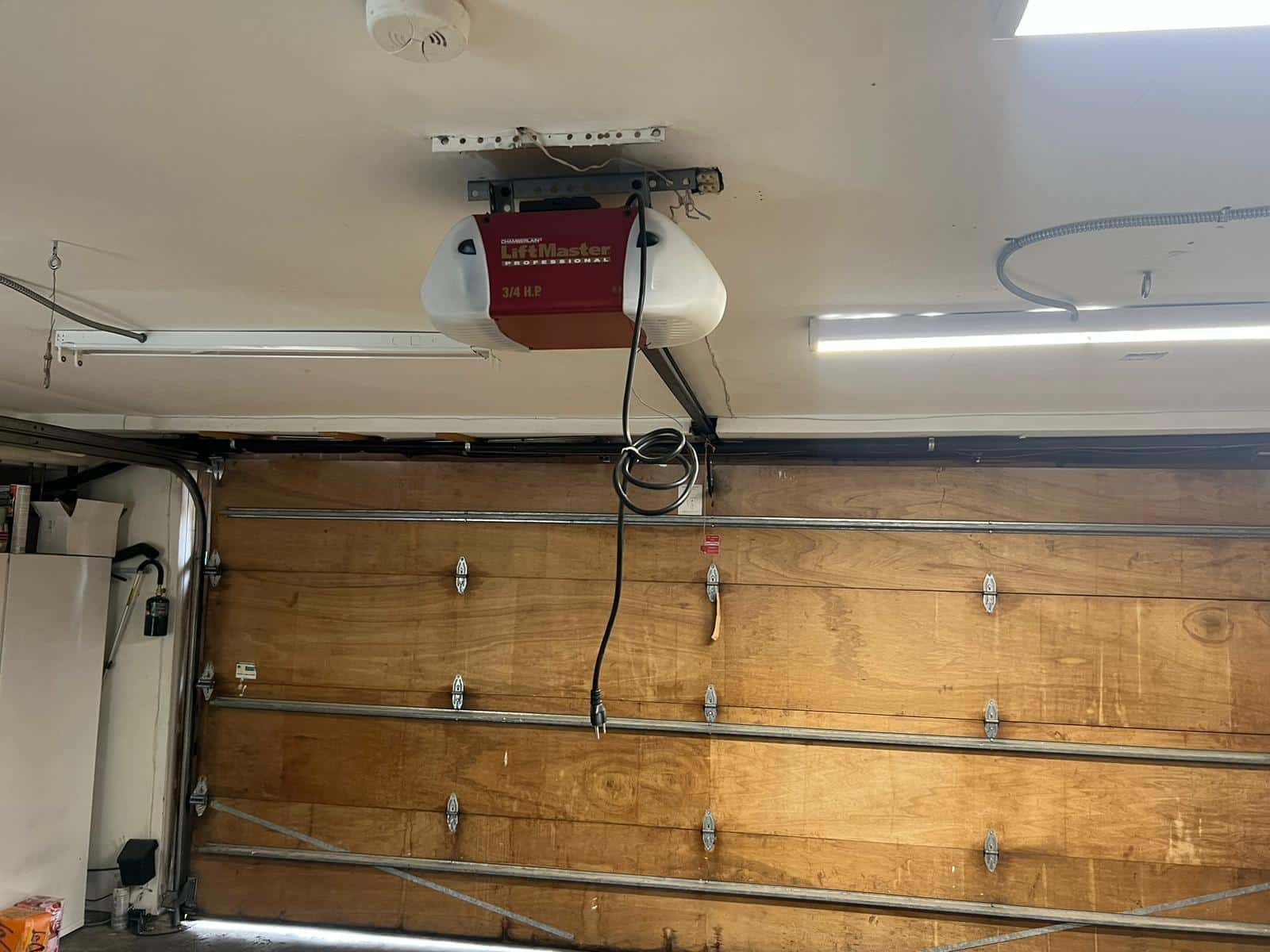 Get Professional Garage Door Spring Repair In Renton
If you are dealing with a faulty garage door, you are not alone. These common issues can be extremely frustrating and hard to fix at home. We are experts at diagnosing any problems that your garage door encounters and promptly fixing them. We repair all kinds of spring issues, such as–
Broken springs – We fix any wear and tear on your springs, and if it is beyond repair, we replace them with new ones.
Rust and corrosion – Rust and corrosion will weaken your springs after some time. We will safely remove the corroded springs and replace them with corrosion-free springs.
Torsion spring issues – If your torsion springs break or lose their tension, your garage door won't balance properly. Thus, we fix every issue related to your torsion springs and get them working again.
Extension spring problems – Extension springs can also break over time. Therefore, we have all the solutions to fix them!
Imbalanced doors – An imbalanced door can cause wear and tear on your springs. So, we assess the door's balance and make necessary adjustments so the door can balance well on track again.
Safety concerns – Our team will make sure that all springs are well-tensioned to prevent any failure and the risk of injury to people nearby.
Noisy springs – We fix any noise your garage door is making so you can go back to your peaceful Garage again.
Our #1 priority is to get your garage door back in its best condition with a durable repair. Contact our team to get started!
We Fix All Garage Door Springs In Renton, WA!
We understand that broken and faulty springs can be a homeowner's worst nightmare for both residential and commercial properties. Therefore, we provide the following spring repair services to lift some weight off your shoulders–
Torsion Springs Repair
They are the most common type of spring used in garage doors today. They support and lift the garage door's weight as it opens and closes. Torsion springs are made from high-quality steel and designed to last many years with regular maintenance and repairs. Some of the types of torsion springs we provide at AAA Garage Door are as follows–
Standard torsion spring
Early torsion spring
Roll-up door torsion spring
Torquemaster torsion spring
If you need any garage door parts or garage door spring parts, we have all of them with us.
Extension Springs Repair
Extension springs are another type of spring commonly used in garage doors. They support and lift the garage door's weight as it opens and closes. Our service includes repairing and replacing extension springs and ensuring your garage door operates smoothly and safely. We provide the following types of extension springs–
Open-looped ends
Double-looped ends
Clipped ends
So, if you need assistance fixing your extension spring or torsion spring, get in touch with us!
Our Garage Door Spring Services Include 
Our services are not just limited to spring repairs. We also provide the following services–
Garage Door Spring Installation
If you just installed a new garage door and need to install the springs as well, our talented team can easily install your garage door spring while adhering to safety. We will choose the perfect spring for your garage door and handle all the installation hassle, so you don't have to worry about anything!
Garage Door Spring Replacement
If your garage door springs start showing signs of damage and do not function like they used to before, it is time you replace your old springs with new ones. AAA Garage Door provides the best quality springs that are suitable for your specific garage door and swiftly replace them so your garage door starts functioning seamlessly again.
Garage Door Spring Repair 
If your garage door springs refuse to function and they are not quite in the condition to get replaced, it might be time to repair your springs. We will repair your springs no matter the issue and make sure your garage door glides as smoothly as butter on the tracks. Our repair is just a call away; let us repair your garage door springs and add quality to your garage doors!
We provide solutions for all broken garage door spring repairs in Renton. Our services extend to garage door repairs and garage door openers as well.
Cost Of Garage Door Spring Repair In Renton, WA
The average cost is $150 for garage door spring repair. We have created a rough estimate of Garage door springs repair cost in Renton, WA, below-
| | |
| --- | --- |
| Garage Door Spring Type | Repair Cost per spring |
| Extension Spring | $30 to $60 |
| Torsion Spring | $120 to $200 |
However, the price of replacing garage door springs can change depending on the quality of the springs, garage door model, and current market prices.
Why Choose AAA Garage Door?
If you are wondering why you should choose AAA Garage Door for all your spring issues in Renton, WA, here are some reasons why-
Our Expertise- Our team has extensive experience in the garage door industry and a strong history of successfully handling repairs, replacements, and installations. We have been in the garage door industry for over 25 years.
Quality springs- We offer durable springs designed to last you between 7 to 10 years with proper maintenance.
Fast service- Our team is quick to respond and will be there to assist you promptly after your call.
Cost efficiency- We don't let our costs become a barrier between our clients. Thus, our prices are extremely affordable without compromising the quality.
Customer satisfaction- We highly value our customer's satisfaction; thus, all our services are set to exceed your expectations.
Emergency repairs- We understand that problems can arise at any time of the day. Therefore, we provide 24/7 services. Contact our team to get started for the best garage door spring repair in Renton, WA.
Contact Garage Door Spring Repair Experts In Renton, WA
For any garage door spring repair in Renton, WA, you can trust the experts at AAA Garage Door. We provide professional services at a reliable rate and do not compromise on the quality of our springs. Our team is ready whenever you need us, no matter the time of the day. Even if you face an emergency at midnight or a busy day, we will be there and fix your garage door springs right away. So call us today at (206) 309-8798 to get started!
Areas We Work With In Renton
Benson Hill
Downtown Renton
Elliot
Highlands Park
Kennydale
La Rosa Meadows
Maplewood
May Creek
Morning Glen
The Landing
Frequently Asked Questions (FAQs)
Absolutely! A broken garage door spring can be highly dangerous. When you fix your garage door, all the weight is supported by the spring system. So, if they happen to break, it can lead to accidents. That's why it's crucial to get help from a professional company if you're not experienced in dealing with this issue. They can safely repair or replace your garage door springs.
Garage door springs must be serviced and maintained every 12 to 24 months. With regular servicing, your garage door springs will last you between 7 to 10 years. However, if you don't service it often, your springs can start rusting and corroding over time, which can lead to further damage, such as wear and tear. So, to increase the longevity of your garage door springs and their functionality, you must service them often.
The two main types of springs available in Renton, WA, are extension springs and torsion springs. However, you can also choose the type of extension springs and torsion springs you want. You choose between Standard torsion spring, Early torsion spring, Roll-up door torsion spring, and Torquemaster torsion spring from torsion springs. And you can choose open-looped ends, double-looped ends, and clipped ends from extension springs.
Absolutely! You can replace your garage door springs if they break, rust, corrode, or wear and tear after regular usage. However, replacing garage door springs at home is very complex and also dangerous. It can do serious physical harm if it breaks or snaps during the replacement process. So, it is important to seek help from a professional company like AAA Garage Door. We adhere to the safety standards and replace your springs with high-quality springs that fit the model of your garage door.
The process that goes into fixing a broken garage door is-
The process starts by clamping the garage door to the track.

Then, we loosen the existing spring.

Using two winding bars, we remove the nuts and bolts.

We secure the torsion tube and slide it over.

After calculating the wire diameter, we determine the "hand" of the spring.

Then, we measure the inside diameter and length.

We then reassemble the pieces by hanging on to the bearing bracket.

Next, we anchor the cable in the slot and tighten the drums.

We wind the springs and lubricate them for a smooth motion.
Garage springs are under high tension and are difficult to handle by an individual without technical skills and knowledge. When trying to replace the spring, one can get injured and damage the garage door. Professional garage door companies in Renton, WA, have adequate expertise and understanding to handle inappropriate situations; therefore, you should contact a Seattle garage door specialist.
Size, weight, and spring types required in garage doors affect the spring replacement duration. A professional in Renton, WA, can instantly get over the task within 2 hours, while additional work requires extra time and budget. For immediate and safe replacement, hiring specialists to avoid future damages is always a better idea.
A garage door spring supports and facilitates garage movement. A torsion spring unwinds to counterbalance its weight, while an extension spring twists and develops. So, choose the right extension based on your door weight and other factors. You can contact a garage door expert in Renton, WA, to learn more.