Are you tired of all the annoying creaks and groans your garage door makes whenever you open or close it? We've got the perfect solution for your creaking garage door spring. AAA Garage Door provides garage door spring repair in Seattle, WA, to fix all your broken springs. Whether you're dealing with an extension spring or a torsion spring issue, and whether your garage door needs a minor adjustment or a more complex repair, our expert technicians are fully equipped with the essential tools and expertise to handle the task seamlessly. We recognize the pivotal role that garage door springs play in supporting the door's weight and facilitating its smooth functioning. Therefore, our main focus is restoring smooth functionality by ensuring the springs are in optimal condition. Contact AAA Garage Door today and get a cost estimation at $0!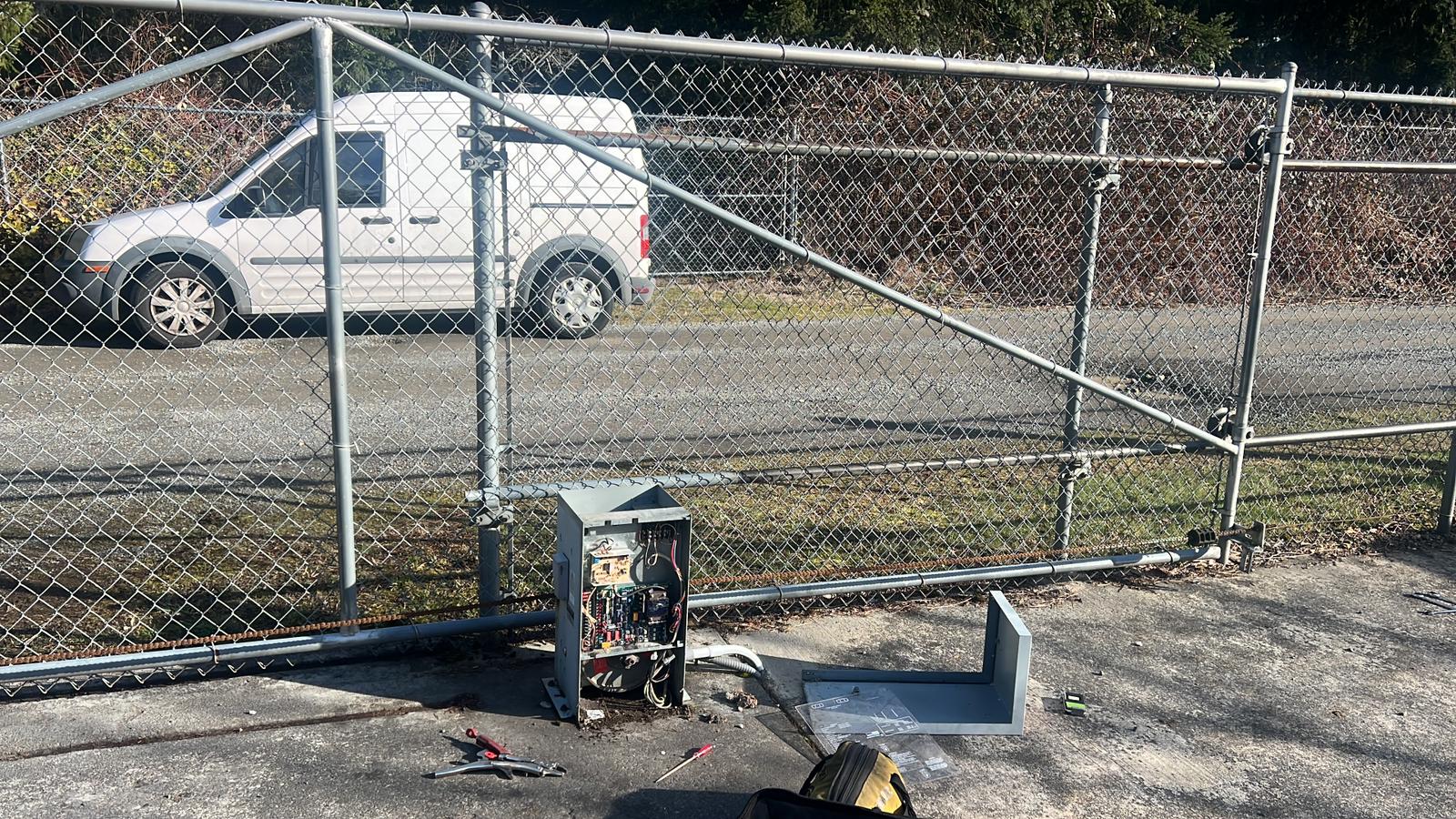 Get Professional Solutions To Garage Door Spring Issues In Seattle, WA
Now, let's talk about all the problems homeowners can face with a broken garage door spring throwing a wrench in our daily routine. Some of the common spring problems include–
When springs work tirelessly to support the garage door's weight, they can succumb to wear and tear over time, which can further lead to spring breakage. Then there is a high chance of our garage door freezing in its tracks. That's where AAA Garage Door can help by helping you replace your broken spring with a new spring to restore the garage door's functionality.
Due to worn-out and inadequately lubricated springs, your garage door can make annoying sounds whenever you open and close it. Luckily, addressing this issue is simpler than it sounds. We give your garage door springs a good dose of lubrication, ensuring all coils get evenly coated. Over-lubrication can lead to bigger problems, so we ensure the springs get lubricated just right.
Extension Spring Stretching
Have you observed that once, a perfectly balanced garage door now seems to be tilting slightly and does not close properly? That's the problem of the stretching of extension springs. When your springs stretch, they lose their original tension and capacity to hold the door's weight, causing imbalances. Our skilled technicians at AAA Garage Door will carefully release the tension of the spring and replace the old extension springs with new ones by tuning the perfect tension.
Your garage door springs are not immune to natural wear and tear. Over time, these springs get exposed to different elements and moisture that can aid in developing rust and corrosion. At AAA Garage Door, we assess the affected area. If the rust is surface level, we properly clean it. However, if the rust has taken a deeper hold, we will replace the springs entirely.
We Repair All Garage Door Springs In Seattle!
A broken garage door spring can significantly hinder your day-to-day routine, making it difficult to access your garage, affecting your home's security, and potentially causing accidents.
At AAA Garage in Seattle, WA, we offer a comprehensive range of spring repair options, including torsion springs and extension springs, designed to cater to the needs of both residential and commercial garage doors.
Extension Springs 
In almost all residential garage doors, extension springs are present. Extension springs get connected to walls and cables in garages. Regarding design, some have a clip system, and the rest have a loop. This spring needs specialized maintenance from trained experts to keep it in operation for a long time, and they generally last an average 10,000 cycles before wearing out.
At AAA Garage Door, we provide different types of extension springs, such as–
Open-looped ends – These extension springs have open loops on both ends. They provide flexibility with attachment points and can be adjusted.
Double-looped ends – Extension springs with double-looped ends come with a pair of closely spaced coils that form a loop at both ends. They provide a high level of safety.
Clipped ends – Clipped ends extension springs come with clips or hooks at each end. They are a safer option because they lower the risk of the spring accidentally coming off.
Torsion Springs
Using the torsion bar fixture, you can connect every corner of your garage to the cable drum. We install Torsion springs on single or double garage doors and custom torsion springs on commercial doors. A typical extension spring lasts 10,000 to 50,000 turns, twice as long as a compression spring. Moreover, they are significantly more controlled than extension springs.
Some of the common Torsion springs we provide at AAA Garage Door are–
Standard Torsion springs – Standard torsion springs are the most common type of torsion springs in different garage doors.
Roll-up Door Torsion Spring – Roll-up door torsion springs are best for roll-up or coiling garage doors.
TorqueMaster Torsion springs – People love TorqueMaster Torsion springs for their low maintenance feature, safety, and aesthetic appeal.
Whether you want broken garage door spring repair in Seattle or to swap your springs with new ones, we have you covered at AAA Garage Door. We have all the solutions for your garage door spring problems.
Our Garage Door Spring Services In Seattle, WA Include
We provide a range of services for your garage door springs at AAA Garage Door in Seattle, WA. Our services include the following–
✓ Garage Door Spring Installation
Our talented professionals are well-versed in all aspects of garage door spring installation. Whether you just installed a new garage door or need to replace your existing springs, we have the expertise to choose the right spring for your garage door based on its size and specifications. Understanding proper spring installation is crucial for a smooth functioning garage door; we provide the best spring installation services.
✓ Garage Door Spring Replacement
It is no surprise that garage door springs can wear and tear with time due to constant use or exposure to different elements. You must replace your worn-out springs with new ones in times like these. Thus, we provide spring replacement services where we safely swap out your old spring with a high-quality spring that fits your garage door's specifications. Our team has experience handling all the intricacies related to spring replacement ensuring your garage door functionality gets restored.
✓ Garage Door Spring Repair 
You can face common issues such as spring misalignment, rust, corrosion, or any other minor damage to your garage door springs. In these circumstances, you can opt for a spring repair rather than a spring replacement for a cost-effective solution. Thus, we provide various garage door spring repair options, where we diagnose the problem, restore your spring's functionality, and extend the lifespan of your garage door.
If you need help with any of these spring services or need new garage door parts, contact AAA Garage Door and get a free estimate today!
Cost Of Garage Door Spring Repair In Seattle, WA
The average cost of broken garage door spring repair in Seattle, Washington, falls between $150 to $300, including the labor and materials cost. A rough estimate of the cost of different types of garage door springs is as follows–
| | |
| --- | --- |
| Type of Springs | Cost of per Repair (Material+ Installation per project) |
| Extension spring | $50 to $200 |
| Torsion spring | $100 to $300 |
However, some factors can fluctuate the price points of repairing garage door springs. Some of these factors are-
Labor cost – The labor cost can vary depending on the complexity of the repair required. More experienced and skilled technicians can charge higher prices to repair a garage door's springs.
Material cost – The type of materials used to repair the garage door springs is crucial in determining the repair cost. High-quality springs can cost more than low-quality ones.
Type of garage door – The type of garage door you have can also influence the repair cost. Garage doors come in all designs and mechanisms and sometimes require high-quality springs, costing you more than average.
Number of springs – Depending on the garage door, you may require one to two springs. A single garage door requires one torsion spring, while a double garage door requires two. Depending on the number of springs you get, your price might vary.
Location – The location of your residence can also fluctuate the price. Likewise, local labor rates, availability of materials, and the cost of living can significantly affect the price of garage door springs.
You can always reach us and get a free quote at AAA Garage Door in Seattle, WA.
Why Choose AAA Garage Door Spring Repair?
Choosing AAA Garage Door spring repair services comes with many advantages that ensure a smooth, reliable, and satisfying service. Here is why you should consider us for all your garage door spring repair solutions–
✓ Experienced and skilled professionals
Our skilled technicians have years of hands-on experience handling garage door spring repairs. Our experts with 25+ years of experience are well-equipped to diagnose and precisely execute repairs for all your spring problems.
✓ Competitive pricing
We value the significance of affordability for our customers. Thus, we provide a range of good-quality spring repair and replacement services at a cost-efficient rate. Our competitive pricing guarantees that our customers get top-quality services at an affordable price.
✓ 24/7 services
We are available 24/7 if you require any immediate garage door spring repair in Seattle. Our round-the-clock availability is fit to cater to all your emergency garage door needs. We understand that your garage door may face problems at any time of the day, so for emergency assistance, we are a phone call away.
✓ Customer satisfaction
We highly prioritize customer satisfaction. From the initial inquiry to the completion of the repair, we aim to exceed your expectations with our services. We work closely with you to assess the problem and form a remediation plan to get your garage doors back on its track.
✓ High-quality services
Quality is the cornerstone of our spring repair services. Thus, we don't compromise on the quality of services we provide and the quality of products we use. Our services also include garage door repair, garage door opener repair, and more.
Contact Garage Door Spring Repair Experts in Seattle, WA
We have your back if you are facing a misaligned spring track, a broken spring, or any other spring-related issue! At AAA Garage Door, we are here to assist you with all your spring repairs in Seattle, WA. We provide spring repair, replacement, and installation services that exceed your expectations. You can trust us for quality spring repair services and genuine spring parts.
Contact us today at (206) 309-8798 for a free quote!
Areas We Serve In Seattle
Ballard
Beacon Hill
Briarcliff
Broadmoor
Clyde Hill
Denny-Blaine
First Hill
Fremon
Harrison
Interbay
Laurelhurst
Leschi
Madison Park
Madrona
Magnolia
Montlake
Phinney Ridge
Pioneer Square
Queen Anne
Seward Park
University District
Frequently Asked Questions (FAQs)
Garage springs are under high tension and are difficult to handle by an individual without technical skills and knowledge. One can get injured and damage the garage door when trying to replace the spring. Professional garage door companies have adequate expertise and understanding to handle inappropriate situations; therefore, you should contact a Seattle garage door specialist.
Size, weight, and spring types required in garage doors affect the replacement duration. A professional can instantly get over the task within 2 hours, while additional work requires extra time and budget. Hiring specialists to avoid future damages is always a better idea for an immediate and safe replacement
Generally, garage door springs and their components get covered by a manufacturer's warranty for 1 to 5 years. The labor warranty for garage door springs ranges from 90 days to 1 year, regardless of the spring cycle and parts warranty. If your garage door springs fail due to a defect, it can get easily covered under warranty. However, a home warranty does not cover your garage door springs.
Opening a garage door with a broken spring can require some manual effort, such as–
You must lift the door from the center

Keep it on level as the door goes up

Do not push or pull the garage door panel

Keep the door level when it's open, as it won't stay open without support

Shut your garage door immediately after you get done with your work
To measure garage door springs and find out the size you need, you must-
Start by measuring the spring's length from one end of the coil to the other.

Then to determine the thickness, find the wire size by using a caliper or a wire gauge tool.

Find the inside diameter of the spring by measuring the widest point if the inside diameter varies along the length of the spring.

Figure out the wind of the spring by standing facing the spring. If the spring moves from you in a clockwise direction, it is a right-hand wind. It is a left-hand wind if it moves away from you in a counterclockwise direction.

And lastly, measure the length of the garage door torsion spring when it's not under tension.