Garage Door Repairs and Installation in Renton, WA
Are you frustrated with a garage door that won't open when you need it the most? Then we offer garage door repairs and installations in Renton, WA. We, AAA Garage, are the leading garage door repair company in Renton, WA. We provide services for all your garage door needs efficiently and professionally.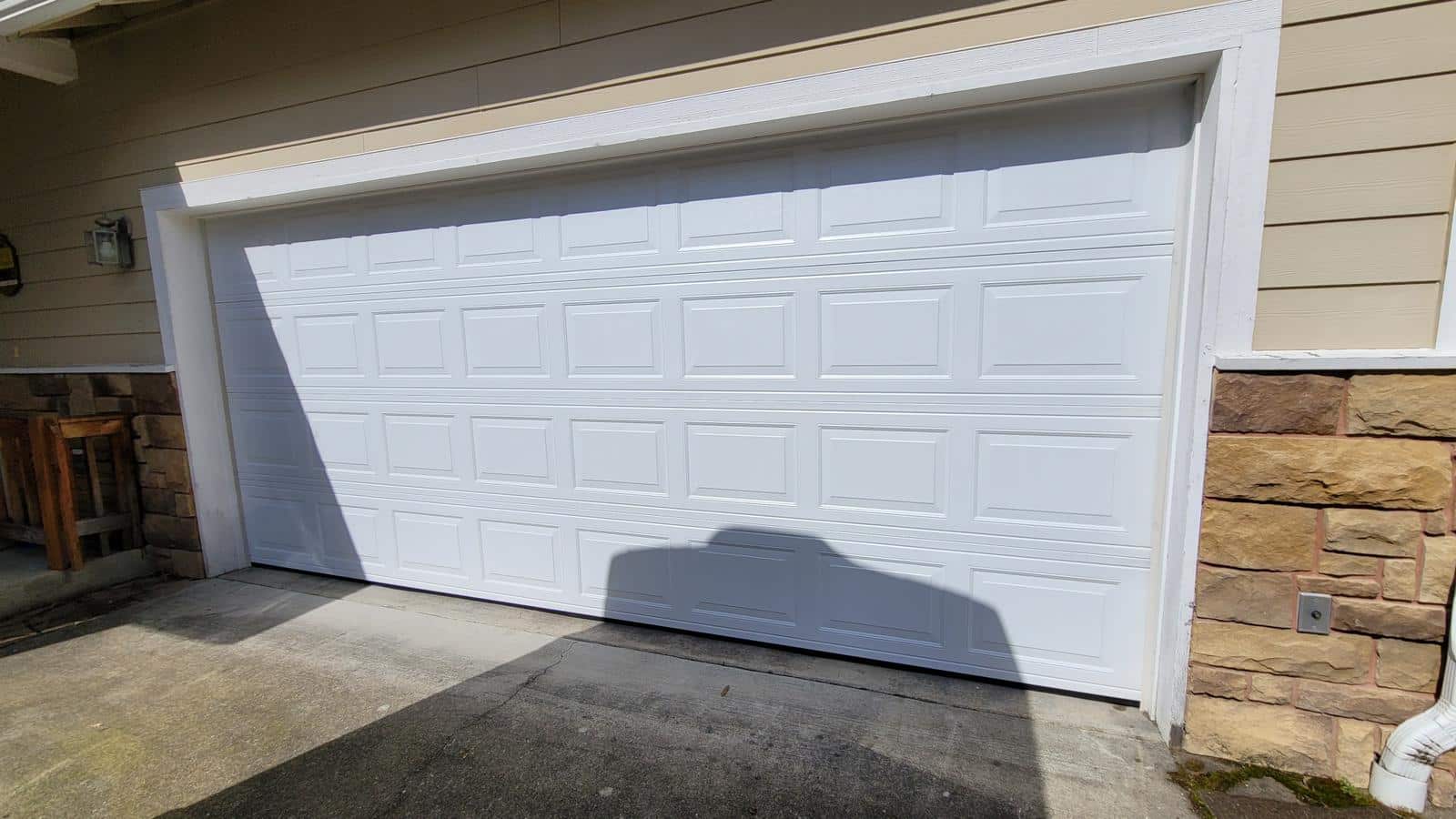 Our Garage Door Repair Services in Renton, WA
Garage doors, like any other mechanical component, wear out over time. Ignoring minor issues with your garage door can lead to bigger problems in the long run, which is why investing in professional garage door repair in Renton and garage door installation in Renton, WA, is important. Our experienced team of licensed technicians can provide all-rounded repair to your garage door in Renton, WA. With years of experience and expertise in our field, we are Renton's go-to garage door repair and installation service.
What Are Some Common Garage Door Problems?
There are several common problems we encounter and can easily resolve:
Broken Springs–One of the most common garage door problems, broken springs can cause your door to become heavy, difficult to operate, or even completely non-functional. Our team of experts can replace and repair broken springs in no time and have your garage door running and new.
Damaged Panels–Whether you've backed into your garage door or it has suffered wear and tear over time, damaged panels aren't just an eyesore; they can also compromise the functionality of your garage door. We'll replace damaged panels to give your garage door a fresh look while ensuring optimal performance.
Faulty Openers–Your garage door opener provides much of the muscle that operates your garage door, so your whole system can be affected when it isn't working properly. Our team can diagnose and repair any problems with your garage door opener to get your door moving smoothly again.
Repairs for Residential and Commercial Garage Doors
In addition to addressing common garage door problems, our comprehensive range of garage door services includes the following:
1. We Install Garage Doors
We install various garage doors to suit your preferences and security needs, including steel, aluminum, and wooden garage doors. You will receive the highest quality products when you work with our team. If you're looking for a garage door of any type, style, or size, we have a variety of options, including:
Overhead doors
Roll-up doors
Sectional doors
Wood doors
Glass doors
Steel doors and more!
2. Garage Door Opener Installation and Maintenance
Whether your existing garage door opener is faulty or you need a new one, our technicians can assist you in finding the most suitable opener for your garage door and provide expert installation. Our repair and installation services are available on the same day with easy scheduling options. We also provide specialized services for garage door openers and parts.
3. Garage Door Maintenance Services
Regular maintenance is essential for preventing garage door issues and extending the lifespan of your garage door. We help our customers with our maintenance services, such as spring repair to bring their garage doors to their original condition and work on potential issues.
What Is Included In Garage Door Installation Service?
A garage door is an important asset to your home, which secures your property. We ensure to use high-quality, durable materials and equipment to revamp your garage's durability and performance.
Comprehensive garage door styles
AAA Garage Door has comprehensive door styles such as sectional, roll-up, swing-out, and many more! We have an array of insulation options to choose from. You can choose from materials like steel, aluminum, wood, vinyl, and more to make a correct decision for your property.
Quality garage door installation
Our team can provide you with garage door installation, which is thorough and efficient. Our requirements and materials, and styles can deliver maximum value and performance. Our maintenance and repair services can ensure your new garage door has been in mint condition for years.
Best garage door materials
AAA Garage Door has all the techniques to provide the best possible solution to your garage door, from measuring to sourcing precise materials to give flawless installation. Available components are:
Springs
Rollers
Tracks
Cables
Openers
Why Choose AAA Garage Door For Garage Solutions?
Here is why AAA Garage door should be your first choice for any and all garage door repair and installation needs in Renton, WA:
Experienced Professionals
As a garage door and installation company in Renton, WA, we have been delivering certified and experienced services for over a decade. Our professionals are licensed, bonded, and insured with a portfolio of experience in the industry, providing reliable and quality services to our customers. We have experience working with the highest quality garage door parts in the industry.
Competitive Pricing
Our company's target is to ensure the functionality of your garage door, which can ensure the security and convenience of your property. For this, we commit to providing cost-effective and timely solutions for garage door repair needs in Renton, WA.
24/7 Availability
We provide 24/7 emergency repair services to our customers since machine malfunctions don't follow a schedule, i.e., they can happen anytime. And, during your emergency, we help you day or night, 365 days.
Customer Satisfaction
Our goal of customer satisfaction goes beyond providing great garage door repairs. We pride ourselves on our approachable, professional, and accommodating team that's always there to answer questions and address concerns.
Whether you need repairs or installation for your garage door in Renton, WA, AAA Garage Door can help. Call us today for your garage door repair service!
Areas We Serve In Renton, WA
We provide our garage door repair and installation services in the following Renton neighborhoods as well.
Benson Hill
Downtown Renton
Elliot
Highlands Park
Kennydale
La Rosa Meadows
Maplewood
May Creek
Morning Glen
The Landing
Frequently Asked Questions (FAQs)
The cost depends on several factors, such as material (steel or wood), size, complexity, and the contractor you hire. Usually, the average cost of a single garage door can range from $600 to $1500, while the double garage door can range anywhere from $1500 to $4000. Based on your specification, we can provide you with correct estimates for Renton, WA.
It's time for you to repair your garage door in Renton, WA, if it's making a strange and unusual noise, if you see signs of wear and tear, broken and missing parts, reduced efficiency, and safety level.
Specialists in Renton, WA, recommend their clients maintain their garage doors once a year to prevent potential problems. However, if you notice any unusual sound in your garage, it is recommended that you service it regularly. With the assistance of a professional garage door specialist, you can take up routine repairs, which include checking and tightening the hardware and addressing any random issues.
Professionals in Renton, WA, do not generally recommend a DIY fix to garage doors. These garage doors are heavy and can pose dangers (if not handled properly), resulting in accidents. Garage door repairs can also pile up additional expenses, so hiring Seattle garage door professionals is best. With garage door professionals, you can utilize their experience, skills, tools, and knowledge to fix and install a garage door.
Before deciding on the new garage door installation budget in Renton, WA, you can take multiple quotations from the garage door providers and compare the cost. You can also keep an extra fund aside for unforeseen expenses. A reliable and credible garage door installer always ensures you get the best quality service at a fair price.
Various factors, such as the size & type of the door, and complexity, can affect the installation tenure. However, on average, a standard door installation takes 4-6 hours, while a complex one can take a day or more. So for a definite period, you can ask your garage door installer in Renton, WA, when you receive a quote from them.
When picking the right garage door in Renton,WA, you need to consider the material, choose the style, determine the insulation, explore the safety features, select the right color, and finally consider the cost. 
Yes, you can repair or replace only one panel under certain circumstances, such as if the damaged door is isolated from the entire panel, you can replace it. But if the door has multiple issues containing significant amounts of damage in the door, then it needs to be entirely replaced or repaired. Contact your garage door expert in Renton, WA, for more information. 
AAA Garage Door in Renton, WA offers manufacturers warranty (1 years, depending on the door material) and labor warranty of 90 days and a satisfaction guarantee for garage door repair and installation.
To quickly schedule an appointment for garage door repair and installation in Renton, WA, you can go through their website and fill in the "Contact Us" form. You can also connect with them via telephone call and schedule an appointment.