Get Custom Garage Doors Made In Seattle, WA
Are you seeking a distinctively designed garage door that perfectly fits your home style? Look no further! At AAA Garage Door, we pride ourselves in creating custom garage doors in Seattle, WA. Our skilled technicians and artisans are here to personalize your garage doors according to your preference. Ready to experience exceptional craftsmanship?
Popular Garage Door Styles In Seattle, WA
Choosing a garage door style is all about your modern or contemporary preferences. Whatever your taste, we at AAA Garage Door can help you choose a garage door that matches the aesthetics of your home. Here are some of the popular garage door styles you can access from our extensive collection in Seattle–
Raised-panel doors that offer a traditional charm.
Recessed-panel doors that carry a retro look.
Flush-panel doors that are modern and minimalistic.
Carriage-house doors that are timeless and elegant.
Architectural doors that are sleek and sophisticated.
Whatever kind of door you prefer, we can create a personalized garage door that matches your taste and elevates the look of your Seattle home.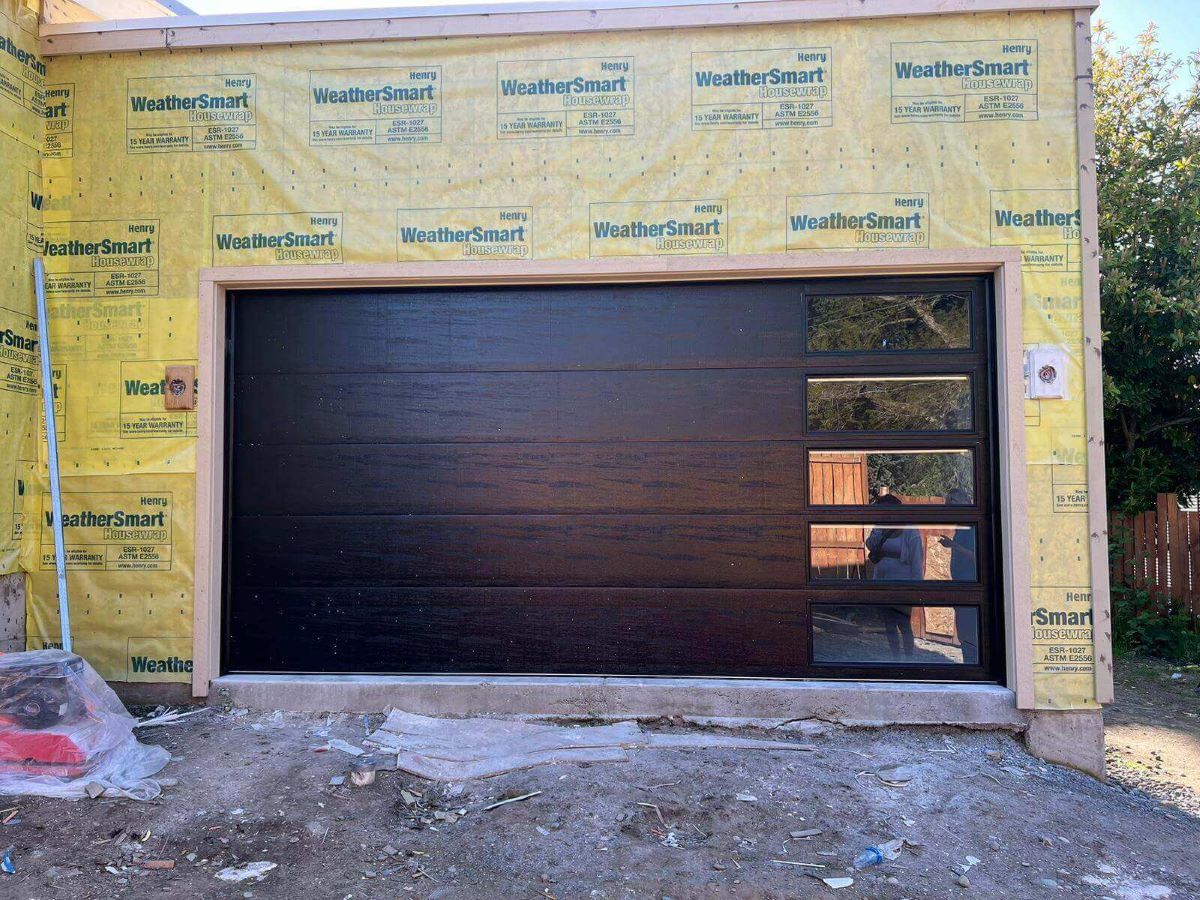 Materials We Provide For Custom Garage Doors
At AAA Garage Door, we provide you with the finest quality materials. From wood to steel to aluminum, we have an extensive selection of garage door materials and parts that you can choose from.
Our unique material selection includes–
Natural wood – Our collection includes various wood options like mahogany, cedar, and oak. Although expensive, choosing a wood option will undeniably give your garage door a luxurious look.
Aluminum – Aluminum is your best choice if you prefer a clean look with a modern touch for your garage door. It is also lightweight and highly durable.
Steel – Steel is the perfect choice if you're looking for a strong and secure garage door. The best thing about steel garage doors is that you can customize them with appealing designs and colors.
Fiberglass – We recommend choosing a fiberglass garage door if you live near the sea. A fiberglass garage door requires minimal maintenance and is also resistant to moisture and salt air. It is also inexpensive in comparison to other materials.
Vinyl – The vinyl garage doors are relatively affordable and durable, they come in limited colors. You should choose another option if you want a highly personalized garage door.
Things To Remember When Creating a Custom Garage Door
While creating a custom garage door is exciting, it can also be equally confusing. Decision-making can be difficult with so many options available. To ease your indecisiveness, remember these things when customizing your garage door–
Insulation – With garage door insulation, you can save energy and reduce electricity bills. You also get benefits like temperature control, air leak prevention, and noise reduction.
Material – Consider your area's climate, budget, and necessary maintenance efforts before finalizing your garage door material. AAA Garage Door has materials like wood, steel, aluminum, fiberglass, and vinyl in our inventory.
Warranty – Warranty features are important when customizing and installing your garage door. We at AAA Garage Door provide a 90 day labor warranty for all installations and 1 year warranty on parts. We also offer a manufacturer's warranty.
Style – Your garage door style should complement your home's aesthetics and architectural design. Whatever look you prefer for your garage door (modern, traditional, rustic, elegant), we have all the options.
Expertise – Hiring a professional and reputable service provider is crucial when customizing your garage door. AAA Garage Door has certified and skilled technicians who will complete your garage door customization with precision and attention to detail.
Custom Garage Door Installation Services In Seattle, WA
At AAA Garage Door, we also provide professional installation services in Seattle, WA. After designing your custom garage door, our certified professionals will install it quickly and skillfully. By prioritizing safety, we ensure your new garage door functions smoothly.
Not just that, we also have follow-up services for your new garage doors after the installation. The follow-up includes maintenance and repair. Our professionals will be there to inspect the functioning of your new custom garage door, and if there are any issues, they will also fix them.
Panel Design, Colors, and Glass Design Options For Custom Garage Doors
Panels come in six different styles, allowing you to choose the perfect match for the design of your home. Panel designs available in Washington for custom garage doors include: 
Short-raised (traditional)

Long-raised (ranch)

Country

Cottage

Shaker

Flush
The panels are available in seven standard colors, ready for the personal touch to enhance the look of your home. 
White

Sandstone

Almond

Brown 

Black

Medium Wood Grain

Dark Wood Grain
Note: Medium and Dark Wood Grain colors are not available for Flush design.
Furthermore, our glass options for the garage doors that you can choose from are as follows: 
 ⅛" Clear

⅛" Bronze

White Laminated

Black Laminated

Satin Etch

Frosted Gluechip

⅛" Greylite

⅛" Mistlite

⅛" P516 Obscure
Contact us for sample pictures for your design choice, and you can also visit us for samples for your garage door. We offer a range of panel designs, color, glass, and window options.
Make Custom Garage Doors At The Best Prices With AAA Garage Door
Our key value when creating custom garage doors is affordability. Customizing a garage door shouldn't burn a hole in your pocket. That's why we offer highly competitive prices without trading off on quality. With our incredible prices and exemplary craftsmanship, we assure you that you will receive value for your money by choosing us!
So, AAA Garage Door is passionate about creating custom garage doors and enhancing your Seattle home's curb appeal. Let us exceed your expectations with our unwavering commitment to excellent service for all commercial garage door needs.
With us, you can create a masterpiece instead of settling for generic garage doors. Get in touch with us today!
Frequently Asked Questions (FAQs)
If you want to make a custom garage door in Seattle, it will cost you $1,500 – $10,000 or more. The exact price depends on–
The garage door type (panel, carriage, walk-through, roll-up)

The garage door material (wood, steel, vinyl, aluminum, fiberglass)

Labor costs

Electrical components

Other add-ons like insulations
We can customize your garage doors to match your preferences (colors, materials, panels, and finishing). Moreover, you will receive a 1-year labor warranty on installation. We also offer insulation options and other accessories like security sensors and lights.
On average, garage doors last from 15 to 30 years. With proper maintenance, they can last permanently. However, natural disasters like floods, storms, and heavy usage can significantly reduce your garage door's longevity. 
Among the different types of material available, steel is by far the most popular material that we use for garage doors. Steel garage doors have various appealing features like price, durability, flexibility, all climate suitability, and overall value. Moreover, steel garage doors are easily customizable with many color and design options.
Garage doors with triple layers and polyurethane insulation use the least electricity. Similarly, doors with thermal resistance with an R-value of 16 are also a good choice. Unlike other materials like steel, vinyl, fiberglass, and aluminum, wood is also naturally insulating.
Yes! We provide professional installation service to fit the new garage door properly. While installing the new garage door, we ensure that we do it safely and securely. Moreover, with expert installation, we provide a properly functioning garage door that safeguards your belongings. We also have a 1-year labor warranty available on all our installation services.