Professional Garage Door Replacement in Seattle, WA
Are you searching for an experienced, efficient, professional garage door replacement in Seattle, Washington? Well, explore no further. Our goal at AAA Garage Door Service is to satisfy your needs. Your home will look better and operate better with the assistance of our first-rate garage door installation services. We evaluate your requirements, recommend the ideal door style, and guarantee a flawless installation. You can enjoy increased safety, improved energy efficiency, and stunning visual appeal with a new garage door.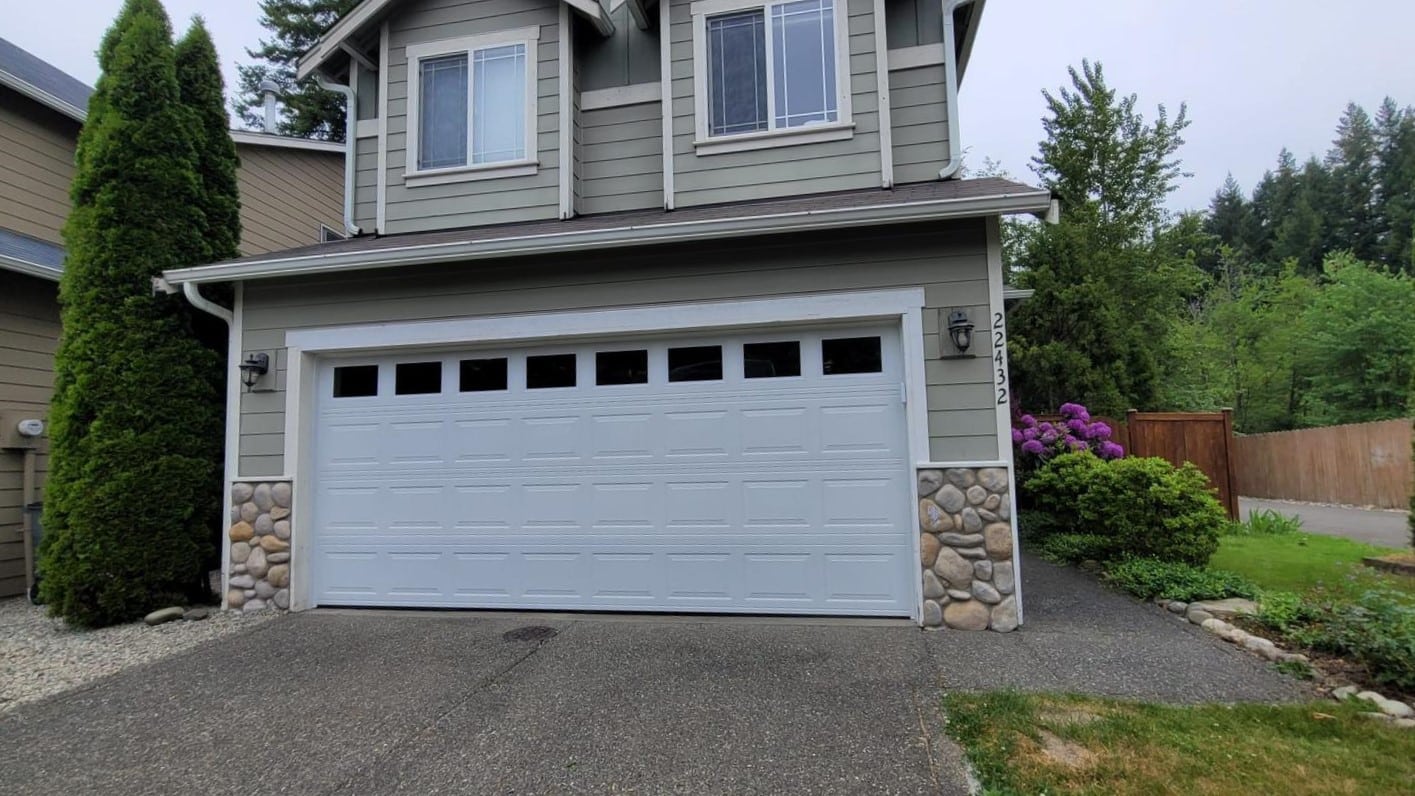 Our Garage Door Replacement Services Include
Our professional garage door replacement services are our area of expertise at AAA Garage Door Services in Seattle, Washington (WA). Whether you need to upgrade, repair or replace your garage door, our team of skilled technicians can help. To meet your unique needs, we provide various garage door replacement options.
✓ Replacing Just The Door Of Your Garage
We can replace just the door itself if your garage door is still in good shape, but you want to change its style or how it looks. Simply replacing it can give your garage a new, modern look if your existing one is worn, outdated, or not functioning properly. Your garage door will be strong and attractive after a flawless installation by our skilled technicians.
✓ Replacing Garage Door Panels
Your garage door may occasionally have a few damaged or worn-out panels. To restore your garage door's functionality and aesthetics, we can replace specific panels and match them perfectly to the old ones.
✓ Replacing The Whole Garage Door System
The best action is to replace the garage door if worn out, damaged, or beyond repair. We provide many garage doors in various designs, components, and tones to suit your preferences. Our professionals will work with you to choose the ideal door system that fits your needs, finances, and security requirements and will expertly and precisely install it.
Our expertly crafted garage door replacements offer the ideal fusion of performance and style. It's time to make your garage door the talk of the neighborhood and your neighbors envious! We offer any needed garage door repair, installation, and spring repair services based on your system needs.
Why Would You Need A Garage Door Replacement?
Invest in a new garage door to rejuvenate your garage. Wear and tear eventually cause damage. And old doors become unreliable, unsafe, and noisy. Similarly, modern garage doors improve your house's security and curb appeal. And there are several other causes you might think about replacing your garage door–
Improved energy efficiency – A poorly insulated garage door can cause energy loss and higher utility costs. A more energy-efficient model can help keep the temperature under control and use less energy.
Aesthetic appeal – Your garage door significantly affects the appearance of your house as a whole. Replacing an old or broken door can improve your home's curb appeal and value.
Reduces heating and cooling costs – Your monthly ROI from a new garage door can come from savings on your heating and cooling bills. Similarly, your home can become more eco-friendly and energy-efficient by using a more recent garage door, increasing energy savings and lowering your energy footprint. It also provides better insulation from the cold and heat.
Safety issues – Your garage door may become a safety hazard if it exhibits significant wear and tear. A replacement can guarantee safe and reliable operation, lowering the possibility of mishaps or injuries.
Enhanced security – Modern garage door models may come equipped with advanced security features that older models may be missing. By switching to a new garage door, you can get better-locking mechanisms and more security from potential intruders.
Replace Your Garage Door At An Affordable Cost
At AAA Garage Door Services, we understand that budget is an investment. That's why we strive to offer affordable garage door replacement options without compromising quality. Our highly skilled team can help you choose a replacement solution that fits within your budget while meeting your specific requirements. Before deciding, we provide you with a free estimate and transparent pricing.
Our expertise in replacing doors is unmatched. You can trust us to make the right decisions and choose the components, designs, and hues that best meet your needs. We guarantee a seamless fit and long-lasting durability with our expert installation.
Contact AAA Garage Door Services For Garage Door Replacement In Seattle, WA
Invest in our best and most effective installation method to transform your home! We work closely with you to choose the right garage door style for your needs. Install a beautiful garage door, enhance your house's curb appeal, and secure your property with our expert garage door repair specialists.
You will receive expert advice from our knowledgeable technicians, and the installation process will be smooth and efficient. We offer expert and reliable garage door replacement services in Seattle, Washington, for a comprehensive commercial garage door service. Contact us for a free quote today!