A spring may only be a small part of a garage door. However, it's important enough to be responsible for the functionality of the door. A broken or damaged garage door spring makes it impossible for the garage door to function. This dysfunctionality of your garage door makes your whole routine inconvenient, time-consuming, and frustrating. Additionally, a broken garage door spring can cause the door to fall anytime someone opens it. Luckily, there's a way to solve this problem quickly. AAA Garage Door can provide you with high-quality garage door spring repair in Redmond, WA. From extension springs to torsion springs, we have all sizes and variations. Call us today and get your garage door spring repaired by professionals.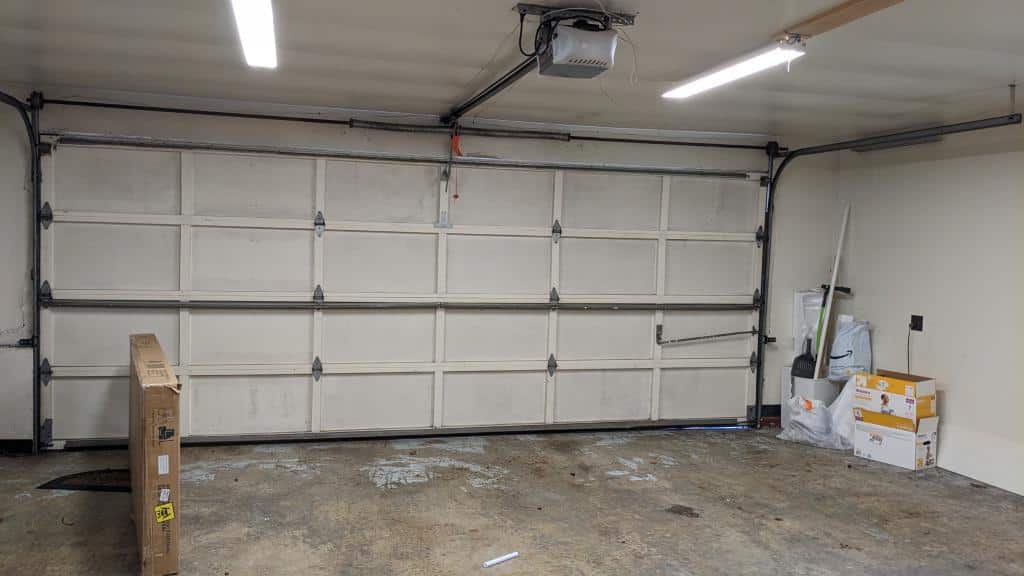 Common Garage Door Spring Issues
Typically, a garage door spring can live for about 12 to 15 years. However, due to overuse, poor maintenance, and weather conditions, a garage door spring can face some issues, some of which are–
Squeaky Spring – Noisy garage door spring usually results from poor maintenance and lack of lubrication. Once we identify the issue behind the squeaky spring, we fix it and make your garage door noise-free.
Broken Spring – A spring's expected lifespan is about 12 years. However, a spring can break and make it impossible for your garage door to open. That is why AAA Garage Door provides high-quality spring repair and replacement with manufacturer's and service warranties.
Tension Issues – Tension issues can make your garage door spring work really slow. Worn-out springs should be re-tensioned for better use. Our technicians have the right tools and knowledge to re-tension your garage door spring seamlessly.
Snapped Cable – Garage door cables run through and control the extension springs. Issues with the extension springs can cause cables to snap, which makes your garage door useless. We can provide prompt repairs in that case and get your garage door back in working order.
These and more issues can create small but really inconvenient problems for you. Don't let these problems disrupt your routine. Call us and get a quick and affordable solution.
Different Types Of Garage Door Springs We Repair 
A garage door spring usually comes in two types – Extension spring and torsion spring. Whatever kind of garage door spring you have, we can fix them all.
Torsion Spring
Torsion spring is the most popular garage door spring, with an expected lifespan of 10 to 15 years. Your garage door can have from 1 to 4 torsion springs based on the size and weight of the door. At AAA Garage Door, we have a wide variety of torsion springs, including–
Standard torsion spring
Early torsion spring
TorqueMaster torsion spring
Roll-up door torsion spring
If you need repairs or replacements for your garage door's torsion springs, call our experts for a reliable service.
Extension Spring
Extension springs have a life expectancy of 12 years. Most garage doors have two extension springs, one on each side. These springs run with safety cables. Therefore, unlike torsion springs, if an extension spring breaks, it is not likely to cause any danger. AAA Garage Door has a wide range of extension springs in store, such as–
Open-looped ends
Double-looped ends
Clipped ends
If you are facing any issues with your garage door extension spring, give us a call, and we can take care of it.
Install A New Garage Door Spring Or Replace Old Garage Door Springs
Whether you want an all-new set of garage door springs or a seamless, quick replacement, we are here to help.
Installation – Our spring installation service is quick, trustworthy, and guaranteed. We install genuine springs for your garage door that can last for 15 years. In addition to that, our installation service is backed by a guarantee.
Replacement – Poor quality springs can often squeak and break. We can replace them for you and allow you to run your garage door without any worries. Our high-quality springs not only improve the life of your garage door, but they add to your convenience and safety as well.
Make a smart decision – get rid of your old garage door springs, and choose affordable and quick garage door spring replacement and installation with some of the best quality garage door parts. Contact us today.
Buy New Garage Door Springs In Redmond, WA
We have an extensive selection of garage door springs that include different sizes, types, and qualities of spring. Our expert technicians are just one call away to help you with replacement and installation conveniently. We take a comprehensive approach to your garage door springs, which allows us to ensure your satisfaction and your garage door's improvement.
Once you contact us, we'll be there to assess your garage door. The assessment allows us to recommend the most suitable springs for your garage door. We have both torsion springs and extension springs with a manufacturer's guarantee as well as a guarantee on service. In any case of damage or breakage, you can call us, and we will resolve your issues without any charge.
Get in touch with us today and buy new garage door springs in Redmond, WA, at affordable rates.
Cost Of Garage Door Spring Repair In Redmond, WA
A lot of factors affect the cost of garage door spring repair in Redmond, WA, such as type, quality, and labor. That said, a typical garage door spring repair cost overview looks like this–
| | |
| --- | --- |
| Spring Type | Material + Replacement Cost for a single repair service |
| Extension Spring | $150 to $200 |
| Torsion Spring | $200 to $350 |
Contact us today and get affordable repairs and replacements for your garage door in Redmond, WA.
Why Choose AAA Garage Door For Garage Door Spring Repair
AAA Garage Door is your primary contact for all things garage doors. We set ourselves apart from our competitors in the garage door industry in many aspects, including–
Competitive Pricing – We can provide you with long-lasting garage door solutions at affordable pricing. Whatever you need, we can provide it without breaking the bank.
Customer Satisfaction – We are a locally operated and owned company, which is why we understand the struggles of living with a garage door. With a 5-star rating on all platforms, we won't leave your place until you are 100% satisfied with our services. Our services also extend to garage door openers and garage door repairs.
Vast Experience – You can trust us to do the job right the first time. That is because we've been working with garage doors for more than 25 years. Our technicians are experts in their skills and knowledge.
24/7 Availability – Whatever the time or day is, we can be there for you. We are available to solve your garage door problems 24/7. With our emergency service, you can get same-day repairs, replacements, and installations.
Prioritize your safety and convenience. Call us today and get dependable services.
Contact Garage Door Spring Repair Experts in Redmond, WA
Why deal with poorly maintained, damaged, or broken garage door springs when you can get expert services in no time? AAA Garage Door is just one call away to repair, replace, or install your new garage door springs at affordable rates. Whether you are a homeowner or a commercial enterprise dealing with bad springs, we can provide seamless, professional garage door spring repair in Redmond, Washington. Call our expert technician today at (206) 309-8798 and get a free estimate.
Areas We Offer Service In Redmond, WA
Frequently Asked Questions (FAQs)
Yes. Broken garage door springs are repairable. If the springs are just out of tension, stretched out, or out of lubrication, you can re-tension them and add lubrication. In such cases, replacement can be avoided. However, if the spring is snapped in half, it cannot be repaired. You would have to replace it. Whether you need a broken garage door spring repair in Redmond or a complete replacement, it's not a job that you can do yourself. Therefore, you should contact a professional who can guide you about the solution better.
Some signs that you should consider replacing your garage door spring include–
A garage door is not opening

A garage door opens for just a few inches and stops

A garage door falls down as soon as it opens 

You can see the garage door spring broken in half
Apart from these signs, some springs look fine but are so bad in condition that they end up needing a replacement. A professional inspection can determine when exactly replacement is necessary.
No. It's NOT advisable to DIY the replacement of your own garage door springs. Garage door springs possess a lot of tension and are very dangerous to work with. Without any professional experience and training, you can contract serious injuries. The door can fall on you, and springs can be shot at you. It's always better to trust a professional technician to replace your garage door spring.
That depends on the repair service you are getting. If your springs are repairable through re-tensioning or lubrication, you will not have to buy new springs. However, your springs could be broken or snapped in half. In that case, you will have to buy new springs and pay for the replacement service as well.
You can buy garage door springs in Redmond, WA, at AAA Garage Door. We have a wide variety of garage door springs, including all types of torsion and extension springs. Our garage door spring selection includes all sizes and qualities of springs as well. Depending on your door size, weight, and style, we can provide you with suitable high-quality springs. Our springs are backed by the manufacturer's guarantee. Additionally, we provide a guarantee on our repair and replacement service, providing you with extreme durability and convenience.